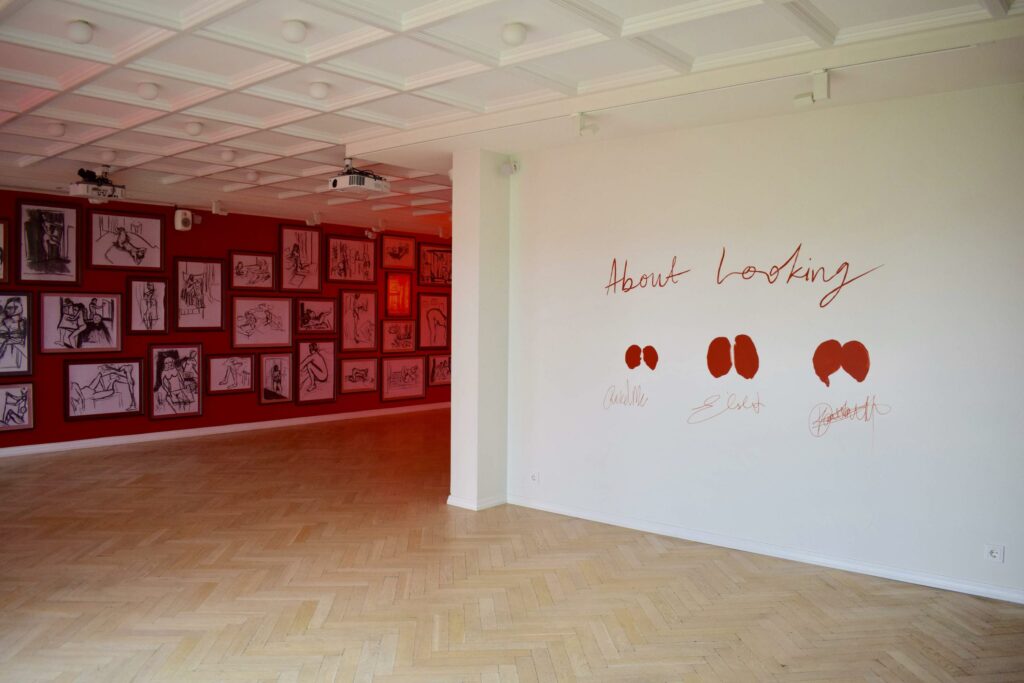 About looking
It´s the media not you!
2018
Exhibition in Gallery Gamma. Reykjavik. Iceland
Curated by Jon Proppé & Ari Alexander Ergis Magnússon
It is the Media not you! Performed at the A! performance festival in Akureyri Museum in the year 2018.

It is the Media not you! collaboration with Eva Ísleifsdóttir & Rakel McMahon since the year 2015. In the year 2017 we had a residency in home apartment in Athens where we worked on the phenomenon of the performance as the medium and archived our gaze the traditional model/muse became the artist and vice versa.