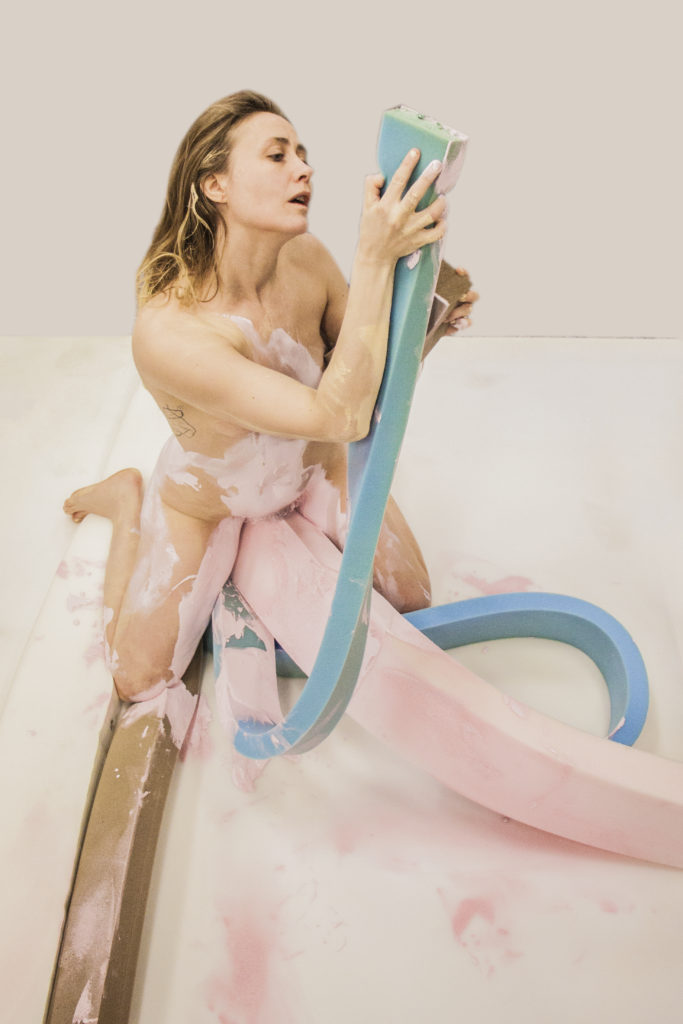 Art is our only hope! Altar
2019
Exhibition entitled Raw Power curated by Birgir Snæbjörn Birgisson on works by Erró and fifteen other Icelandic artists
Displayed in Reykjavík Art Museum (February till May 16th 2021)

Art is our only hope! Altar consists of three framed photographs documenting the process of the artist painting with her physical brushes creating a sculpture piece Altar (2019). The latter is an altar built up for a larger multimedia installation – a solo exhibition Art is our only hope! at gallery Midpunkt (Iceland 2019), where the gallery space transformed into a "religious" temple where the viewer was invited to worship art.
Art is our only hope! raises awareness about the true power of art which is capable of enriching, rather than corrupting, humankind. The emotional approach within the works mixes humor and sincerity to offer freedom regarding hierarchy and power. Seriously!

Art loves you – you are Art!

The visual philosophy of the work is the religious system in dialogue with Nietzsche, his essay God is dead (1882) and was encouraged by Carole Schneeman artworks's Eye Body (1963), photographed by Erró himself.